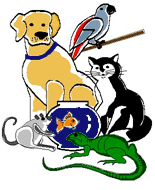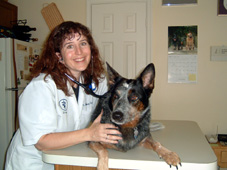 Welcome to the website! Critterfixer's mobile veterinary care is here to provide at home care for all of your pets.
Why choose a mobile service? This is very convenient for those who have limited transportation (for families with young children or those with disabilities) or time (we can see the pets while you are at work). It can also be easier for those pets who are too stressed traveling to a conventional clinic and a great convenience for owners with multiple pets. We offer routine care for dogs, cats, pocket pets, reptiles, and small birds. Your pets will receive high quality, personalized care in the comfort of your home. Now offering acupuncture!
Hours of Operation:

Mon-Thurs 9-6pm

Every other Friday 9-6pm

(Alternate Fri at Town&Country AH)

Every other Sat. 9-noon



Serving: Arlington, Alexandria, Mt. Vernon, Burke, Fairfax, Springfield, Lorton, and surrounding areas. (please note I do not go to Maryland or the District of Columbia).